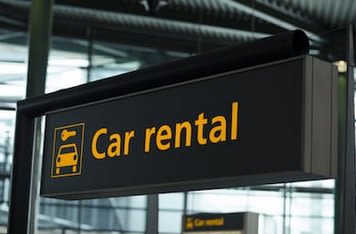 COLLISION DAMAGE WAIVER FOR RENTAL VEHICLES-WHAT IS IT? SHOULD I BUY IT?
---
COLLISION DAMAGE WAIVER FOR RENTAL VEHICLES
What is it? Should you buy it?
Whether or not you need collision damage waiver coverage depends on your rental car needs, duration of the rental, location and payment method.
What Is Collision Damage Waiver Coverage?
A collision damage waiver (CDW) is a particular type of "insurance" which is often offered when you are renting a vehicle and is sold by a rental car company. It typically covers a damage/loss to the rental vehicle should an accident occur.
A Collision Damage Waiver is often called insurance, but it's not. Car rental companies are liable for any damage to their cars, as they're the insurance holders. They have the right to pass on this liability to anyone who rents one of their cars, but they 'waive' this right (although the renter is still responsible for some of the cost – the excess).
Why Buy It?
Purchasing a Collision Damage Waiver can save you money if your rental car is damaged. If you do not purchase a Collision Damage Waiver and something happens to your rental car, you could end up paying the rental car company a lot of money. The deductible on your rental car could be quite high – in some cases, well into the thousands of dollars – and you may also have to pay the rental car company for loss of use of that car while it is being repaired as well as the diminished value of that vehicle.
When rental car company customer service representatives ask you to purchase Collision Damage Waiver (CDW) or Loss Damage Waiver (LDW) coverage, they are asking you to pay a certain amount per day in return for a lower (or no) deductible if the rental car is damaged or stolen. The amount you pay varies by location and type of rental car.
On the other hand, CDW coverage can be expensive. In some cases, it can nearly double the cost of renting a car.
Will your own auto insurance cover damage to the rental vehicle?
If you have an auto insurance policy for your own vehicle, it usually covers damage to the rental car and other property, plus liability up to your policy's limits.
However, even if you're covered under your own policy for liability and property damage to the rental vehicle, you may be on the hook for two charges that your insurer won't cover in full, or at all.
One is "diminished value" which is the difference in resale value for the car before and after an accident. The second is for "loss of use" of the rental vehicle during the time that it takes the rental company to have the vehicle repaired.
You must read your auto insurance policy or call your insurance company to find out whether your automobile policy includes coverage for property damage to a rental car, including damage for loss of use and diminished value. You must also find out what the limitations of such coverage are. If your policy covers these types of damage, you do not have to pay your car rental company for CDW coverage when you rent a car. Be sure to check for exclusions and limitations of such coverage.
Alternatives to Buying Collision Damage Waiver Coverage
Credit Card Companies
Your credit card company may offer CDW coverage, provided you reserve the vehicle and pay for your rental with that credit card and decline the CDW coverage the rental car company offers you. If you choose this option, be sure to read your credit card company's terms and conditions before renting a car. Some credit card companies offer coverage only within the United States, while others exclude specific countries.
While free and convenient, credit card CDW coverage has a few drawbacks. Here are the pros and cons.
The Pros
Credit card rental car insurance is free. When you use your credit card to rent a car, the rental car insurance coverage kicks in automatically. Not every credit card offers this perk, though. Check with your credit card company to be sure.
The Cons
Credit card rental car insurance is often considered secondary coverage. "Secondary coverage" means that your credit card will only pick up the fees and charges that your primary car insurance policy doesn't. So you'll still have to file a claim with your own insurer, which means you'll have to pay the deductible and your premiums may go up.
Credit card rental car insurance may be limited. Plans vary, but most rental car insurance credit cards have specific coverage exclusions and limits. Some only cover a rental car for a maximum of 15 days.
"Loss of use" and "diminished value" damages aren't always included. If you get in an accident, rental car companies may make you pay for "loss of use" - the money they're losing while their car is in the shop or "diminished value" of the car itself. Credit card rental car insurance plans may not cover these items of loss.
Travel Insurance Providers
You may be able to purchase collision damage waiver coverage from a travel insurance provider when you insure you trip. Several travel insurance providers offer Rental Vehicle Damage coverage, which you may buy if you want to decline the CDW coverage offered by your rental car company. This type of coverage only applies in specific situations, including vehicle theft, riot, civil unrest, natural disaster, collision and vehicle upset. Some situations, such as driving while intoxicated, are specifically excluded from Rental Vehicle Damage coverage.
Most travel insurance providers will not sell Rental Vehicle Damage coverage for certain types of rental vehicles, such as motorcycles, vans and campers. If your car rental company requires you to have coverage for other situations, such as cracked or broken window glass, you may not be able to substitute Rental Vehicle Damage coverage for the CDW.
The Case for Purchasing CDW coverage.
You Can Protect Your Driving Record and Save Your Deductible
For the low cost of a collision damage waiver, you can protect your driving record and save your deductible, since you do not have to file a claim with your own insurer.
You won't have to pay a deductible
You do not have to pay a deductible as you would if you used your own insurance to cover losses. Personal auto policy deductibles usually are fairly high to keep the monthly payment low. That works great until you need to use it. That's when the high deductible can come back and take a bite out of your budget. Claims don't affect your personal auto policy premiums
Claiming the accident against the collision damage waiver coverage does not negatively affect your personal auto policy. This is important if you want to keep you monthly insurance payments low.
It covers damages not usually covered by your personal auto policy or other alternatives.
It will cover "loss of use" and "diminished value", while the other alternatives generally will not.
The cost of the coverage may be less than your deductible
If the rental is for a short period of time, the cost of the coverage will often be less than your own deductible amount and also provide you with more coverage than your own insurance does. (e.g. loss of use and diminished value).
The bottom line: You will need to read your entire rental car contract and carefully weigh the pros and cons of paying for Collision Damage Waiver coverage when you select your rental car.